5 Ideas To Make A Date Perfect-The date always means perfection. This is just one day where you don't want a mess at any cost for a good impression and a smooth start. Going out on a date is a dream to everyone and when you got the opportunity, you are surely not going to ruin it at any cost.
A date, though always means romantic can also be adventurous, fun, energetic and full of activities. So always make sure to make it as perfect as you can. Plan it according to the convenience and just don't impose your flexibilities. You can always bring out some time from the busy schedule just to be on that day when it has been decided. Check out some tips here to make your date a perfect one.
Top 5 Ideas To Make A Date Perfect
1:- Date options
Well, if you are an extremely busy bee, select some dates when you are free and give her multiple options to select from. This will bring a good impression on you and your girl will know that you even care about her priorities.
Also, ask the flexible meal course that she would prefer. Many prefer weeknights and some are choosy enough to go out simply for an afternoon lunch. Just let her be and give her preference the most importance.
2:- Food options
When deciding on the dates, just ask the type of food that she likes to eat. This will roughly give you an idea about your similarities in taste and also help you find the best restaurant according to her choice of food.
Based on your capacities, make reservations and make sure everything is at par. If this is your first time, set aside your nervousness and make sure that things are smooth and comes out the way you have planned it to be.
3:- Interaction Part
Also, there are different types of viewers; like the one who get so engrossed in a movie hall that they forget everything that's happening around them. And you never know; the other person may belong to this type. There, you will be extremely bored and she can also be much uncomfortable in that scenario.
4:-Secondary Location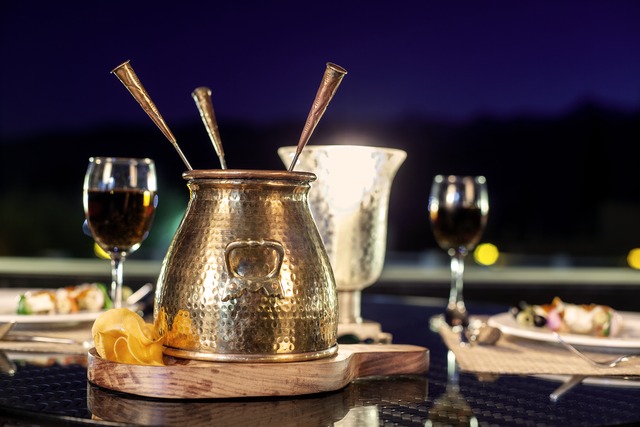 There may be certain situations when you couldn't get there on time. So the ideal thing is to make reservations in two restaurants for perfect settings for your occasions. Even if you cannot reach the first location, you always have another option.
Be it small joints by the seaside or a drive and hoping some food joints on the way. Love is all about emotion and not money always.
5:- Extraordinary Dinner
And the best way, if you can cook all by yourself, which is a fine dining idea. Well some of them may be little uncomfortable visiting the home on the first place, for the rests, this the perfect way to show how much you love them. And girls get impressed with boys having culinary skills.
For More Topics for Relationship
Read Us Top 5 Tips for your First Date our review website to choose best hotels