Top 10 Candlelight Dinner Ideas for Couples-Getting lost in today's fast-paced life, busy work schedules, and other commitments? And, unable to dedicate quality time for the special someone in your life? Well, this is understandable, and can't be remedied all the time. But, you can definitely plan for a temporary respite from your busy schedule. Candlelight dinner ideas are something that has the potential to enliven your romantic life, bring back sweet memories and even help you create cherish-worthy memories for the future.
A dinner date is a very important part of romance and expressing love. This special date tends to bring the two souls back in love gain. The idea of a dinner date can vary for a new couple trying to impress each other or the elderly ones, with all the experiences already in the field of love.  Though the ideas may vary from couple to couple, the essence remains the same – love, care, and most importantly time. Your partner is surely going to appreciate all your efforts both in terms of putting the thoughts together and taking out time.
So whatever be the case, this is a very special moment, and there cannot be any chance of flaws. In the modern days, the word romantic is more associated with showing off your bank balances. In love, the fancy restaurants are not always the ultimate destinations.
Top 10 Candlelight Dinner Ideas for Couples
1. Impress with Your Cooking Skills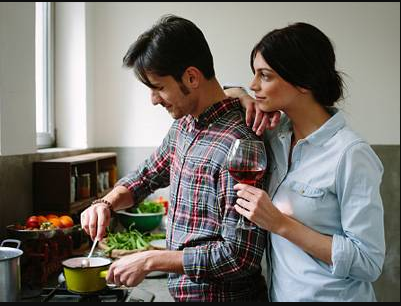 While it's the special female in your life who knows the way to your heart goes through your stomach, it's time to turn the tables on her, and take her on a surprise ride that ends a thoughtfully decorated table complete with an assortment of aromatic, and delicious dishes.
Bring out the chef part with you and arrange a date at home with the home cooked foods and a properly arranged table. Preparing the food according to your partner's taste needs some rewinding in the memory lane. This culinary experience will make your partner feel very special, and the vibes will run in the nerves.
2. Drive and Dine
Home-office-home, has this been your daily routine, lately? Well, it's not surprising given we all move at a breakneck speed to achieve our set goals. While this is important, it's far more important to take breaks and engage in some quality time with your partner. Being at home sometimes might not be enough as you will be kept reminded about your commitments.
Spend a wonderful evening together, go for a drive and park the car amidst beautiful scenery, tell what your heart wants to express. What can be more incredible than this? To continue the essence, go for a candle light dinner with some wine, music and good food.
Reminisce your memories with a perfectly laid out quirky picnic basket. The ambiance will accelerate the feelings and offer you a temporary respite from the daily hustle and bustle. A candlelight dinner setup will refresh your senses and you are going to be ready to take on the world with your partner by your side!
3. Backyard Date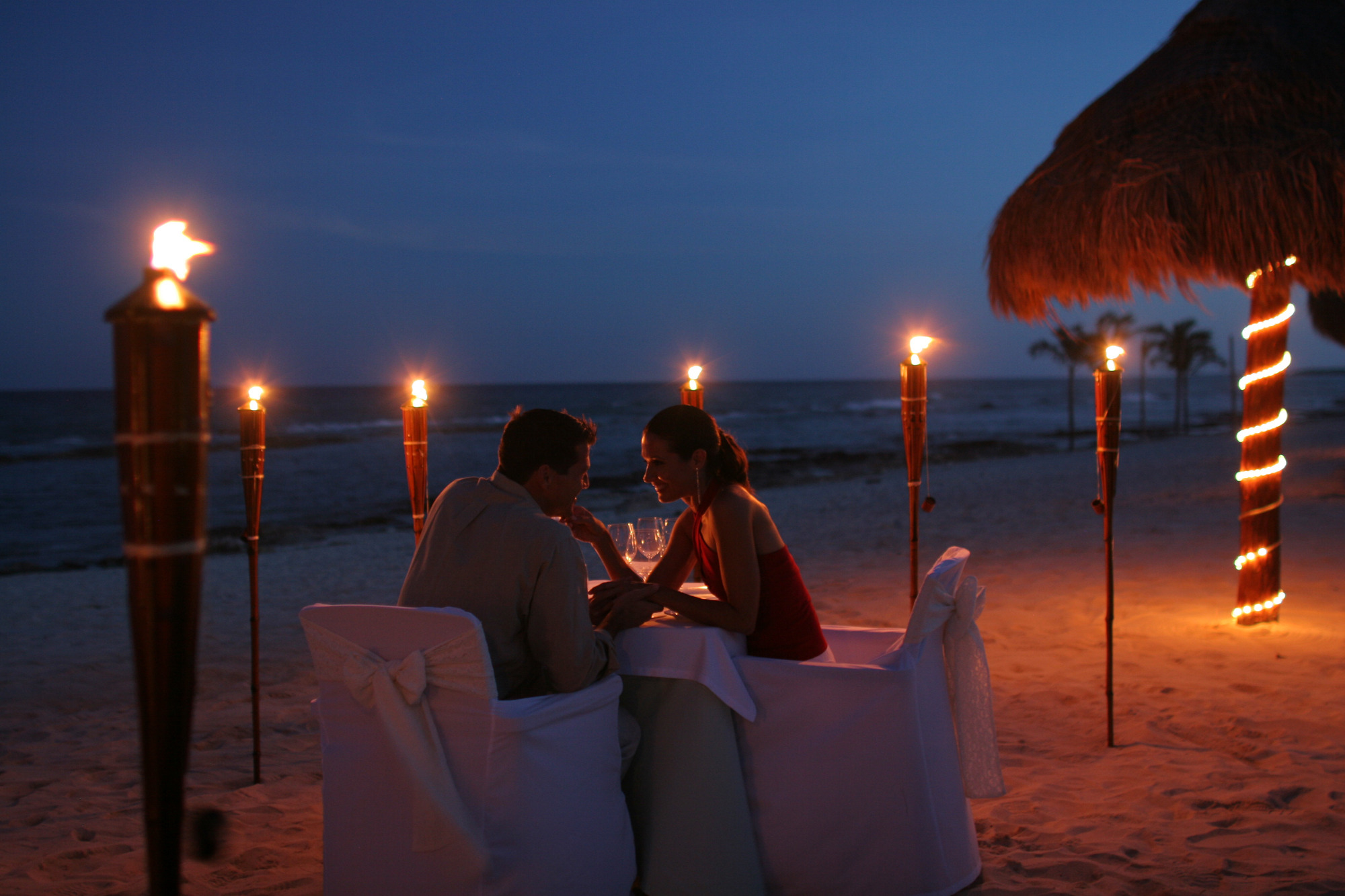 Don't want to spare the precious moments you get to spend at home? Well, there is nothing to be disappointed about!
Surprises can be arranged even in the backyard of the house with some pre-ordered foods from one of your favorite food joints. Place everything on the cozy table with the shadows of the candle lights creating the perfect ambiance. The soothing breeze will be a bonus.
If you are planning to do it all yourself, it's definitely going to be a rewarding experience. However, if you want to sit back, relax and enjoy, we at Together are just a call away. From planning to execution, we can do everything for a perfect romantic dinner setup in your backyard in an easy, quick, hassle-free manner, and the price is not gonna be hefty. So, worry no more, and get started with us!
4. Musical Night
To add the flavor deeply, and to create some fun and memories, make it special with some karaoke nights. Make it one hell of a crazy night. Drink, dance or do whatever you want to let the expressions come out naturally. And then you have good food as a perfect companion for the after sessions.
5. Make It Simple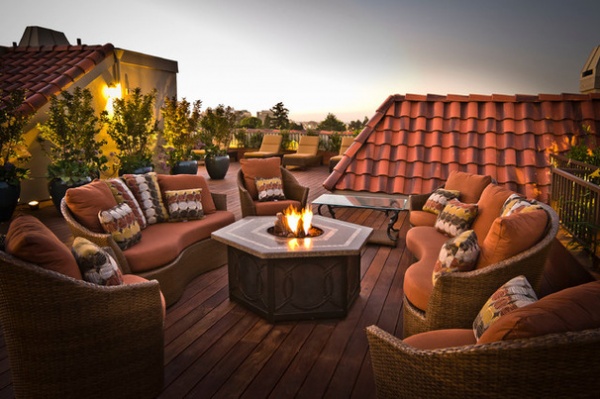 Making a moment special is not a big deal. Just a little effort is what it takes. Order a pizza, dress casual and ask your better half just to accompany you wherever you go. This plan will work wonders and favorite spots; eat your meals under the light of the moonlight. The natural lights will give the much-needed romance.
6. Restaurant Hopping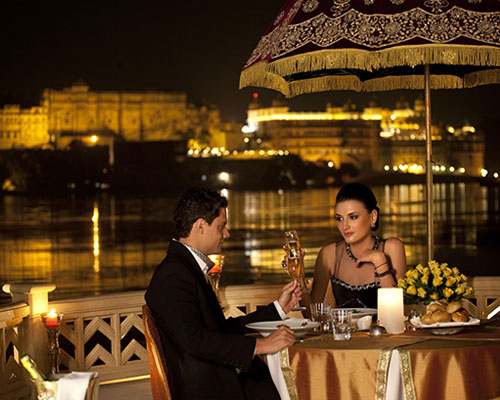 Don't think and decide much and just act. Go outside and search for the restaurant, according to the current demand for your food. And also, you can try out the different cuisines and eateries. Ask the management staffs to arrange the tables just the way you want, and they're going to help you too.
If you are really vying to surprise your partner in a unique manner, let us at Together lend you a helping hand. From restaurant reservations to table decorations to welcome drinks, and foods as per your preference – our team has a knack for making your imagination transform into reality.
7. Romantic Restaurants
This option is always open for a traditional candle light dinner. Go there, sit back and simply enjoy the food under the lights. Expressions of love have no alternative. Make it a memorable romantic event for the lifetime, and you have the candle light dinner ideas to make it extra special.
8. At the beach
While you enjoy a romantic supper for two, the sun will set into the water. By placing candles along the route to the meal, you may make it visually stunning right away. If a picnic is what you're looking, dress it up with elegant towels and pink-hued shells (which are the sea's equivalent of flower petals!) Considering their aphrodisiac properties, oysters are an obvious choice. If your date doesn't like seafood, artichokes and avocados are also renowned for their ability to make people fall in love.
9. At the park
Dinner outside has a naturally romantic atmosphere. Candles placed on tree stumps, in flowerbeds, and other natural features can enhance a park's aesthetic appeal. Look for a tall collection of trees or plants to eat in front of if you want to feel like you're in your own private paradise. Strawberries coated in chocolate are a traditional way to cap a special meal. For a delightful way to end the night, try eating them while observing the stars.
10. Picnic
Give this laid-back classic a lavish makeover to make it suitable for a date night. Decorate your picnic with jewel-toned candles of all different shapes and sizes to create a bohemian romantic atmosphere. Get rid of your reliable picnic blanket and replace it with something more seductive, like silk sheets or even a faux fur rug. Even while finger snacks are a necessity for picnics, they can still be romantic. Grapes, cheese, foie gras, and French bread satisfy. Recall to bring wine.
Moreover About Romantic Dinner
Still, got questions on how to set up a romantic dinner? Do connect with the experts at Together for some of the top-notch ideas that are going to leave you and your partner spellbound.
A romantic date is more about implementing your own ideas or organizing a romantic dinner for your love in the simplest way but with tons of love involved. A candlelight dinner setup well thought, planned, and executed is surely going to help you win your partner over in more than one way.
A date is more about the adventure, tuning, bonding and giving your partner the best romantic experience that they can ever dream of. And a little research is needed for that. Not from the internet, but the core of your heart. There are so many ideas that will come out of the mind, for making the candle light dinner the most romantic thing about your life. If you are falling short of ideas, you can take help from here.
We at Together are always just a few clicks away from you for helping you set up the perfect tone, and vibe for your romantic dinner setup. Whatever the city you reside in, be it Delhi or Mumbai or Kolkata or Pune, we have our presence and are ready to assist you every step of the way.
For More Topics for Relationship
Read Us Top 5 Tips for your First Date our review website to choose best hotels